The Bear and Two Friends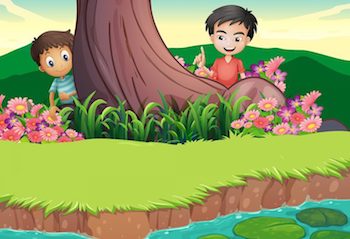 Return to Main Margie's Messages Home Page (Full List of Topics)
The Church of Jesus Christ of Latter-Day Saints
---
They Saw a Bear in Their Path
---
Two best friends were walking a lonely and dangerous path through a jungle. As the sun began to set, they grew afraid but held on to each other. Suddenly, they saw a bear in their path. One of the boys ran to the nearest tree and climbed it within a jiffy. The other boy did not know how to climb trees by himself so he lay on the ground pretending to be dead.
The bear approached the boy on the ground and sniffed around his head. Thinking that the boy was dead, the bear went on its way. The boy on the tree climbed down and asked his friend what had the bear whispered in his ear. He replied, 'Do not trust friends who do not care for you.'
Moral of The Story

A friend in need is a friend indeed.
---