Life's Big Decisions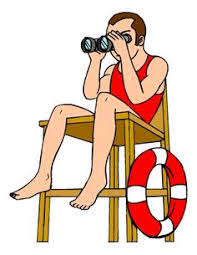 Return to Main Margie's Messages Home Page (Full List of Topics)
---
Cliff Diving
---
Today I would like to share a story with you. Keith Merrill, a filmmaker and Academy Award winner, tells this story about his youth:

When I was a young man I lived in a small community close to the mountains. I was a lifeguard and did lots of swimming ... We went swimming at a place called East Canyon, a beautiful man-made reservoir. The dam is in a narrow neck of the canyon between sheer rock walls.
None of us had boats, so we couldn't water ski, but we would do what we called cliff diving. We'd climb up those rocks and dive into the reservoir. We'd always wear tennis shoes because the rocks were so sharp....
After we'd been there several times and pretty well knew the rocks, cliffs, and the water depth, two or three of us hard-core East Canyon divers got into the inevitable teenage contest of raw courage.
One guy climbed up to where we always dove from and yelled down, "Hey! I'll bet I dare dive higher than anybody here!"
"Ah, go on!"
So he climbed up to the top of the dam. The dam was about 50 feet off the water. Diving into the air he arched into the water, and like a bunch of sheep we crawled up the rocks, out onto the dam, and all of us dove off...
Well, that didn't satisfy my friend and so he said, "All right, I'll do one better!" He climbed 60 feet up the side of the cliff and not wanting to be outdone, I climbed up by him. After all, everyone was looking at me. I had a great suntan, and I was sure everyone expected me to do what he was doing. He swallowed hard, buried his fear, and from trembling knees arched his back, and floated through 60 feet of air into the water.
I was grateful nobody was watching me as I prepared for my dive. When he'd cleared and seemed to be all right, I took courage, and made my dive. By now the other members of our diving contest had backed down, figuring it was a little high. But not my friend. He climbed on up to about 70 feet and once more prepared to dive.
From below I could barely see him. Seventy feet is a very long way up on the rocks. I said to myself, "I hope he doesn't do it because if he does it, then obviously I've got to do it, and I really don't want to." About then I saw a pink body float through the air and splash into the water not far from me. He came up laughing, rubbing his shoulders and his eyes, and said, "Well Merrill, are you going to do it?"
"Of course, I'm going to do it!" Everybody on the shore said, "Yeah, of course he's going to do it!"
And so I swam back to the shore and climbed up the rocks. I knew I only had the courage for one more jump....
I scrambled up 80 feet to the very top of the cliff. As I turned around and looked down, I saw that the cliffs were back away from the water at that height. I had two challenges: to fall 80 feet and to get enough clearance to avoid hitting the rocks at the bottom. Everybody was egging me on in a negative way. "You're chicken, you're chicken!"
I stood there all alone, everybody waiting down below. The water was so far away it looked like crinkled tinfoil in the sun. I was just terrified. I was committed, but I had not even based my decision on what I wanted to do or what I felt was right. I had based it on about a half dozen guys whose names I don't even remember who were yelling, "Hey, chicken, are you going to do it?"
I realized that in order to make the jump I would have to run a distance to get enough momentum to carry me over the rocks below. So I backed up and ran as hard as I could toward the edge. I found the mark I had carefully laid at the edge of the rock and sprang out into space.
I don't know how long it takes to fall 80 feet, but for me it took about a week. On the way down I remembered distinctly how my parents and teachers had taught me to be careful when making decisions because I could kill myself with a wrong one.
I said to myself, "You have done it, you have killed yourself, because when you hit the water you'll be going so fast that it might as well be concrete." And when I hit the water, I was sure it was concrete.
I don't know how far down you go when you jump from 80 feet, but I'll tell you, I was a grateful lad when my head finally popped above water. I took a quick inventory to make sure that the throbbing pain in my right thigh didn't designate the loss of anything important.
Well, why did I jump? Did I prove myself to the guys? You think they cared? You think they're sitting at home tonight saying, "Remember old Merrill, brave old Merrill, jumping off the...." They don't even remember! They don't care!
But for me that moment was as important as my life. I made what could have easily been a fatal decision. Through the grace of a very patient Heavenly Father I wasn't killed. I didn't land on the rocks; I missed by only a few feet. I didn't drown, and I didn't have a concussion or a number of other things that could easily have happened because of such a stupid decision.
I was subjected to pressure that was hard to withstand, the pressure of friends expecting things of me that I didn't want to do because I knew better. But I yielded to the pressure. I was living in the world, and at that moment I was of the world because I was not in control of myself. I was not making decisions about my own life.
Keith Merrill, "Deciding About Decisions," New Era, June 1976, pp.12-13
I heard Keith Merrill's story and immediately thought of the Savior's strength and courage in decision making when he was tempted after his forty-day fast in the wilderness.
It seems as if the three types of temptations thrust upon the Savior occurred in the Keith Merrill story, as well as in Luke 4:3-4: "If thou be the Son of God, command this stone that it be made bread.... Man shall not live by bread alone, but by every word of God." Appetite—physical prowess:
"Everyone's looking at me." "I had a great suntan." "If thou be the Son of God." From Luke 4:4-8:
And the devil, taking him up into an high mountain, shewed unto him all the kingdoms of the world....
And the devil said unto him, All this power will I give thee ....
If thou... wilt worship me ....
And Jesus answered... Get thee behind me, Satan: for it is written, Thou shalt worship the Lord thy God, and him only shalt thou serve.
Pride —adulation of peers: "Of course he's going to do it." From Luke 4:9-12:
And he brought him to Jerusalem, and set him on a pinnacle of the temple, and said unto him, If thou be the Son of God, cast thyself down from hence..
For it is written, He shall give his angels charge over thee, to keep thee.....
And Jesus answering said,... Thou shalt not tempt the Lord thy God.
Power—you can do anything better than your friends: "I scrambled up eighty feet to the very top of the cliff."
Appetite, pride, power—common temptations for each of us.
We have to ask, "Why did Keith Merrill do it?" He was terrified, and "had not even based [his] decision on what [he] wanted to do or felt was right."
Elder Dean Larsen said, "When we understand what is right and what is wrong, we are in a position to exercise our freedom in making choices. In so doing, we must stand accountable for our decisions, and we cannot escape the inevitable consequences of these choices."
Dean L. Larsen - "Self-Accountability and Human Progress," Ensign, May 1980, p. 76
Sister Barbara Winder shared this story at a BYU Devotional, Nov. 12, 1985
---