Focus On Serving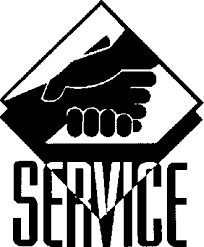 Return to Main Margie's Messages Home Page (Full List of Topics)
---
Missonary Work
---
As missionaries go forth to serve the Lord, the individual blessings and those that come to their families are inevitably sure and in reality immeasurable. But the spiritual growth and maturation of a young missionary, hopes that a family may be blessed in relation to their efforts, or some other ulterior motive should not be considered in a decision to serve the Lord for two years.

Missionaries are called of God to serve not themselves, but to serve, preach and cry repentance unto those to whom they have been called.
Countless numbers of our Heavenly Father's children are being prepared on a daily basis to receive the gospel. Many are ready. Ready right now to have the gospel in their lives. There are many that pray morning and night to know which way is the right way to go.
When a missionary goes forth to "serve the people" without guile or thought for themselves, that missionary is so much more pliable in the Lord's hands as a tool in this great work, than the one who goes forth to serve the people, but also to better himself along the way.
The Lord uses those missionaries with the right frame of mind and leads them by the spirit to those who are prepared to hear the gospel.
Obviously the Lord loves His faithful missionaries and blesses them and their families more than they will ever realize. But...

"Missionaries are not called for individual blessings. They are called to preach the gospel, to represent the Church. The blessings come inevitably as they do their duty."
(David O. McKay; CR. 1948, p.175)

Preparation before missionary service will brighten that eternal perspective which is invaluable in respect to the "worth of souls." As more and more missionaries go forth to serve, prepared and without any thought of self-growth, but only with the vision of bringing souls unto Christ, their efforts will be magnified ten fold. Even an hundred fold.
The missionaries that truly grow the most are those that serve others the best. Sincerely serving others will force a missionary to grow far more and with more depth, than focusing on self-help or self-growth ever would.

If a missionary wants to grow spiritually, let him serve those to whom he has been called with all his heart, might, mind and strength. The growth and spirit that will come into the life of that young missionary will be something that will be cherished for eternity and the principle of charity will be learned and exercised in their lives forever.
The missionary that focuses on self growth will grow, don't get me wrong, but the missionary that focuses on service will allow the Lord to work through him as His servant and the missionary will grow how the Lord would mold him. There is a big difference in the countenance, demeanor, spirit and character between the missionary who comes home feeling like he helped himself grow, and the one who comes home knowing that he served the Lord and those to whom he was called.


Pearl Provided by: www.calledtoserve.com
Compiled by: Jason Turley
---