Heber J. Grant's Humor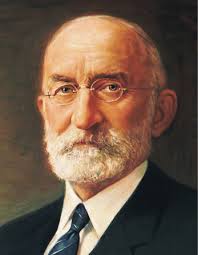 Return to Main Margie's Messages Home Page (Full List of Topics)
---
Our Horns do not Come Out Until We are 32...
---
The administration of President Heber J. Grant, who became the seventh president of the Church in November 1918, exceeded any other in length except for President Brigham Young's. President Grant served as president for almost 27 years.
"Perhaps the most outstanding contribution President Grant made to the Church during the years of his presidency was his ability to meet and mingle with the prominent and influential people of the nation; to break down opposition; to remove prejudice and to make and win friends for the Latter-day Saints," wrote Preston Nibley in his book: Presidents of the Church.
In "Profiles of the Presidents," Joseph Anderson, who served as President Grant's secretary, recorded the following: President Grant is truly the greatest ambassador of friendship and good will to the professional and business man that the Church ever had. No one can begin to estimate the amount of good he has done for the Church in the matter of allaying prejudice in the minds of influential people."
His quick wit and sense of humor are shown by an experience that happened when he was a young man:
Heber J. Grant made his first trip to Chicago in 1883 at the age of 26. At that time many people had strange ideas about Mormons. He attended a nice dinner at the Palmer House, after which he followed the example of a friend and left his hat on. One of the ladies turned to Brother Grant and said: "Now, now, really, Mr. Grant, I don't wish to give offense, but would you mind removing your hat?"
"Not at all, madam," he told her. "I am only 26 years old and the horns do not come out on the Mormons until they are 32. You will have to wait 6 more years."
He reported that the woman blushed and said: "Oh, I have heard that Mormons have horns."
He said, "I suppose you had. But they do not come out, dear madam, until we are 32 years old. I am sorry that I shall have to disappoint you."
---