Ordinances Quotes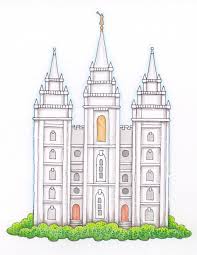 Return to Main Margie's Messages Home Page (Full List of Topics)
---
The Power Of Ordinances
---
"Again, we are 'endowed with power from on high' in holy places to enable us to 'go forth among all nations.' (D&C 38:32–33.)  At the dedication of the Kirtland Temple, Joseph Smith prayed that God's servants 'may go forth from this house armed with thy power, and that thy name may be upon them, and thy glory be round about them, and thine angels have charge over them;' (D&C 109:22)."
Jack H Goaslind  "Our Responsibility to Take the Gospel to the Ends of the Earth,"  "Ensign," Nov. 1983, p. 33
---
"In our day, the steadying arm of the Lord reaches us through the ordinances of His holy temples. Said the Prophet Joseph to the early Saints in Nauvoo, 'You need an endowment, brethren, in order that you may be prepared and able to overcome all things.' How right he was! Being blessed with the temple covenants and endowed with power made it possible for the Latter-day Saints to endure tribulation with faith.  At the end of her own pioneer journey, Sarah Rich recorded, 'If it had not been for the faith and knowledge that was bestowed upon us in that temple... our journey would have been like... taking a leap in the dark.'" 
Robert D. Hales, "Faith through Tribulation Brings Peace and Joy," Ensign (CR), May 2003, p.15
---