Parenting Quotes - 2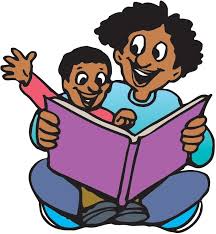 Return to Main Margie's Messages Home Page (Full List of Topics)
---
Quotes About Parenting
---
"Correction does much, but encouragement does more.  Encouragement after censure is as the sun after a shower."
Johann Wolfgang Von Goethe
---
"Virtually every issue that we deal with, be it education...be it human services or gang problems or drugs, we find STRONG FAMILIES the ultimate solution." 
Governor Mike Leavitt
---
"We have been so anxious to give our children what we didn't have that we have neglected to give them what we did have."
Author Unknown
---
"We need to add to the three R's, namely Reading, 'Riting, and 'Rithmetic, a fourth---- RESPONSIBILITY."
President Herbert Hoover
---
"You don't find time----You make it!"
---
"Character is the aim of true education." 
David O. McKay
---
"Each of us has the same general calling.  The Lord will not hold us blameless if we allow organizational responsibility--or lack of it--to interfere with the duty to care for those around us."
S. Dilworth Young
---
"I have no greater joy than to hear that my children walk in truth."
3 John 1:4
---
"It is better to PREPARE and PREVENT than to REPAIR and REPENT!"
quoted by President Ezra Taft Benson
---
"One seldom-mentioned reason for keeping the commandments is that we then become genuinely happier with ourselves; otherwise, when we are unhappy with ourselves, as we all know, the grim tendency is to pass our misery along." 
Neal A. Maxwell
---
"The most valuable gift you can give another is a GOOD EXAMPLE."
---
"The object of teaching a child is to enable him to get along without his teacher."
Elbert Hubbard
---
"Be not angry that you cannot make others as you wish them to be, since you cannot make yourself as you wish to be."
Thomas A. Kempis
---
"Don't be so busy making a living that you forget what you are living for."
---
"He who can suppress a moments anger may prevent a day of sorrow."
Tryon Edwards
---
"It is not an easy thing to be a parent.  There is so much of frustration, so much of worry, so much of blighted dreams and broken hopes for so very many. 
I recognize, of course, that there are many homes where this is not the case, where things go smoothly and well, where there are never raised angry voices, where there are parents who are happy and calm, and children who are faithful and grow up without serious problems. If such be your home, be grateful.  Thank the Lord for the marvelous blessing that has come to you."
President Gordon B. Hinckley
---
"The business of life is not business, but LIVING."
B. C. Forbes
---
"This I know well:  that the chief part of every life consists of small things....blessed is the man who can enjoy the small things, the common beauties, the little day-to-day events, sunshine on the field, birds on the bough, breakfast, dinner, supper, the daily paper on the porch, a friend passing by.  So many people who go afield for enjoyment leave it behind them at home."
David Grayson
---
"Anger is just a letter short of DANGER."
---