Tahiti Story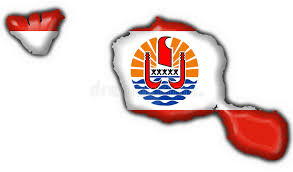 Return to Main Margie's Messages Home Page (Full List of Topics)
---
A Simple Faith
---
A few weeks ago, Elder and Sister F. Arthur Kay and I arrived on the beautiful and exotic island of Tahiti. Our flight arrived at the Papeete airport at about four in the morning. We were met at the airport by a group of local Church leaders headed by our Regional Representative, Victor Cave. We quickly assembled our bags and headed for the hotel to get what rest we could before the day's activities began.
Our route took us through the deserted, dimly lighted streets of Papeete. In the dark we saw the faint figure of a man crossing the street in front of Brother Cave's car. He gave the man a lot of room and said to Brother and Sister Kay: "That man is Brother So-and-so. He is hurrying to get to the temple. The first session of the temple doesn't begin until nine o'clock, but he wants to be there well in advance."
"How far away does he live?" asked Brother Kay. The answer: "Two or three blocks." Brother Cave indicated that the caretakers open the temple gates early, and this man comes in and watches the day begin within the sacred precincts of the beautiful temple in Papeete.
I marveled at the faith of this simple man who is willing to forgo his sleep and other activities in order to follow this ritual of meditation and contemplation. Some would no doubt say, "How foolish, how wasteful of time that could be spent sleeping or studying." I choose to hope that in these programmed hours of meditation and contemplation this faithful little man is coming to know himself and his Creator.
From a BYU Fireside by James E. Faust, given Sept. 28, 1986

---