Media and Technology


Return to Main Margie's Messages Home Page (Full List of Topics)
---
Top Resources (each leads to many more resources)
---
LDS.org: Conference Talks about the Media
LDS.org: Gospel Topics: "Media"
LDS.org: Resources for teaching Children about the Media
LDS.org: Families Should Discuss How to Use Social Media in Righteous Ways
LDS.org: Technology Related Links
---
General Resources
---
Dr. James Dobson  --  (about a TV talk show)
Gene R. Cook's experience with Mick Jagger (PDF, BYU)
Harold G. Hillam (excerpt from Gen. Conf.)
Hi-Tech No Substitute for Family Communication
"Increased Sensitivity to the Holy Ghost" (experience of Elder and Sister David B. Haight as told at a BYU-Idaho Dev.)
Six Warnings given by Wendy Watson - BYU Women's Conf,
Janet Scharman talking about increased speed of technology (BYU Dev.)
"When the World Will Be Converted" (excerpt from a talk by President Spencer W. Kimball to a Regional Rep. Seminar
"Your Desires, Your Choices, and Your Technology"
---
Quotes
---
Quotes about Inspired Discoverers (LDS Daily WOOL)
Quotes about Modern Discoveries
Quotes about Media (LDS Daily WOOL)
---
General Conference
---
"Thou Mayest Choose for Thyself" - N. Eldon Tanner
---
BYU Speeches
---
"Some Hopeful Words on Media and Agency"
"Things as They Really Are" - David A. Bednar - CES Fireside at BYU-I
---
Additional Articles
---
"Entertainment and Media" - 2013 Ensign
"One Family's Approach to TV-itis" -  Ensign
"Setting Family Standards for Entertainment" - Ensign
"The Beer Facts" - New Era (about ads)
"It's 'Only' Violence" - Ensign
"Taming the Media" - Ensign 2014
"Things as they Really Are" - David A. Bednar - Ensign
"What's on TV Tonight?"  - Ensign
"When Shall These Things Be" - M. Russell Ballard
---
Youth
---
"Use Social Media..." - Church News 2016
---
Videos
---
Media Topic Videos in the Gospel Media Library

"Filthiness" -  (Elder Dallin H. Oaks)
"Protect Our Nestlings" - Elder Boyd K. Packer
---
Mormonads / New Era Posters
---
---
Family Home Evening Lessons
---
"Media" - FHE Resource Book at lds.org
"Crash and Tell" - Friend Mag. (based on a true story)
---
Movie and DVD Reviews for Parents
---
---
Library Books and CDs
---
"Keep Texting from Taking Over" - Brad Wilcox
---
Pics and Thoughts
---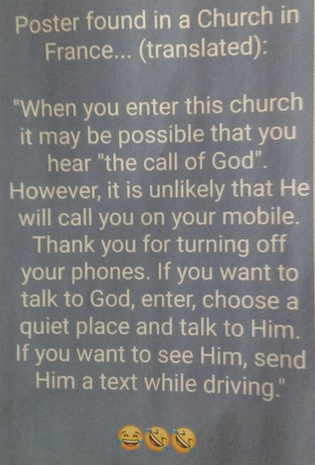 ---