Patriarchal Blessings

Return to Main Margie's Messages Home Page (Full List of Topics)
---
Top Resources (each leads to many more resources)
---
LDS.org: All General Conference talks on Patriarchal Blessings
LDS.org: General Lesson Helps for Teaching Children
LDS.org: Resources for teaching Children about Patriarchal Blessings
LDS.org: Topic Page on Patriarchal Blessings
Obtain (free) a copy of a patriarchal blessing, your own or a Direct-line Ancestor
---
General Resources
---
David O. McKay - Patriarchal Blessing playing marbles story
6 Ways to really appreciate your Patriarchal Blessing
---
General Conference
---
"Your Patriarchal Blessing: A Liahona of Light" - Thomas S. Monson - Oct. 1986
"Priesthood Blessings" - President James E. Faust - Oct. 1995
---
Quotes
---
---
Additional Articles
---
"Oh the House of Israel" - Daniel H. Ludlow - Jan. 1991 Ensign
"Patriarchal Blessings: Inspired Guidance for Your Life" - Feb. 2015 Ensign
"Teaching Children about Patriarchal Blessings" - Oct. 1987 Ensign
---
Youth
---
"How can a patriarchal blessing help me?"
"What a Patriarchal Blessing Can Do for You"
"When Should I get My Patriarchal Blessing?"
"Whom do I talk to about getting a patriarchal blessing?
---
Mormonads
---
"Be Loyal to the Royal Within"
"Create the Perfect Self Portrait"
"You Can Conquer Giant Problems"
---
Lessons in Church Manuals
---
"Patriarchs and Patriarchal Blessings"
""The Gathering of the House of Israel"
---
FHE Lessons
---
"Patriarchal Blessings" (ayearofFHE)
"Patriarchal Blessings" (LDSDaily)
"Receiving a Patriarchal Blessing" - FHE Resource Book at lds.org
---
Library Books or CD's
---
"Your Patriarchal Blessing" by Ed J. Pinegar & Richard Allen
---
Videos
---
Video (1:48):  "Declaration of Lineage in Patriarchal Blessings - President James E. Faust
Video (1:33):  "Preparation of George Albert Smith: A Patriarchal Blessing
---
Pics and Quotes
---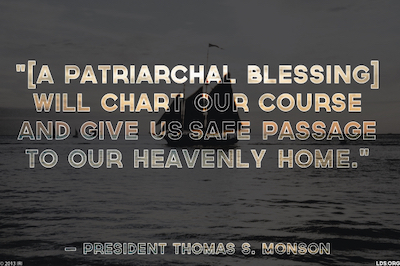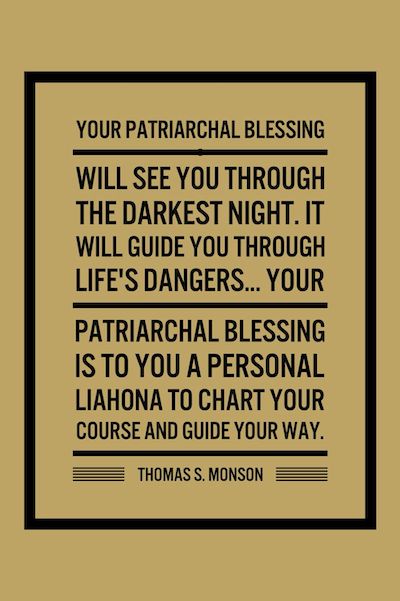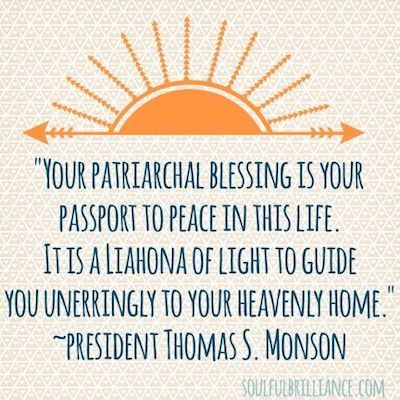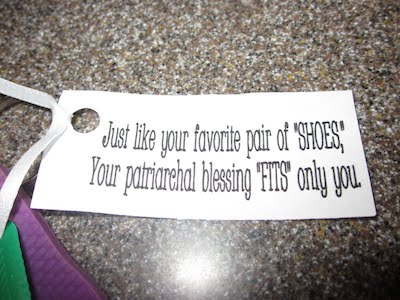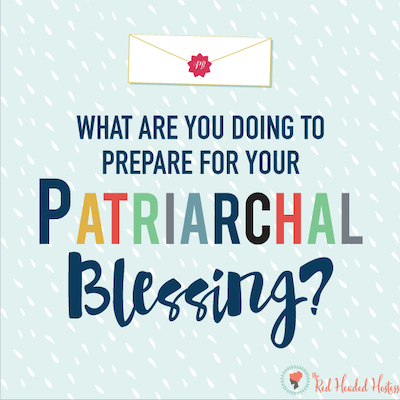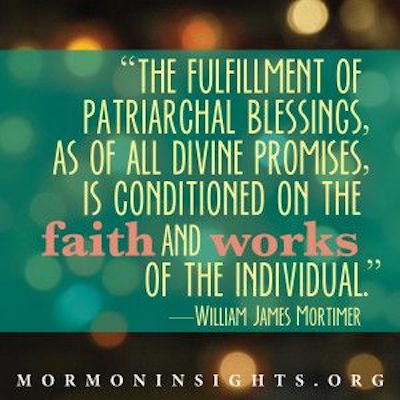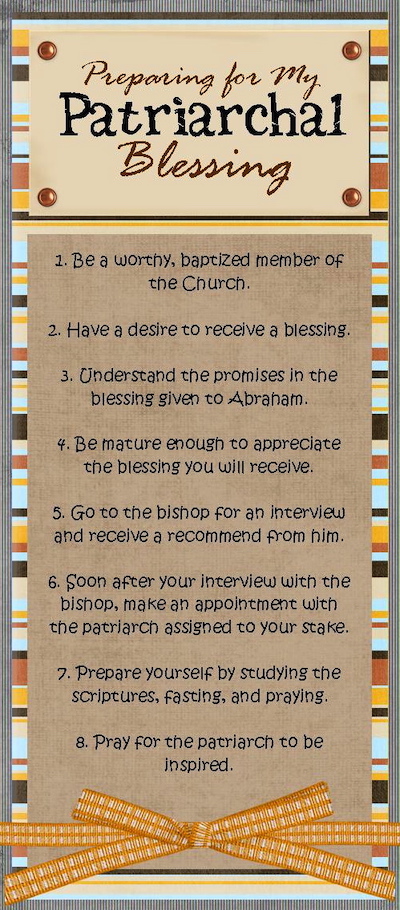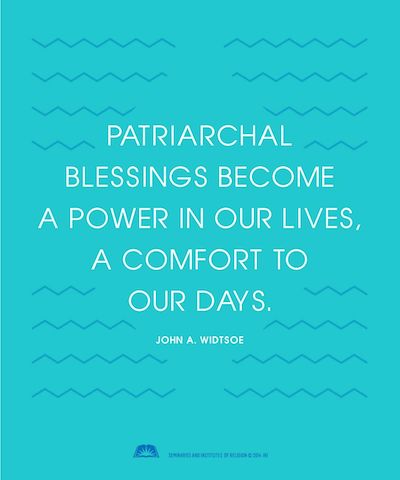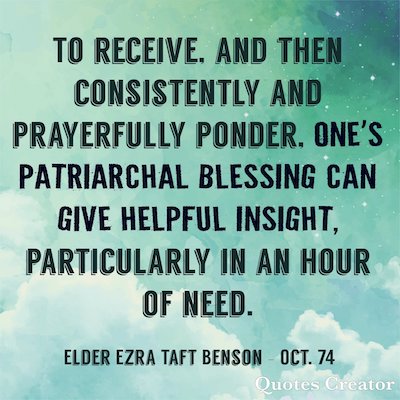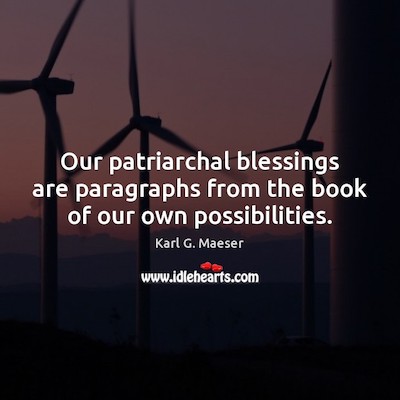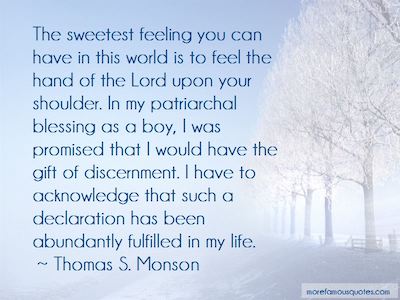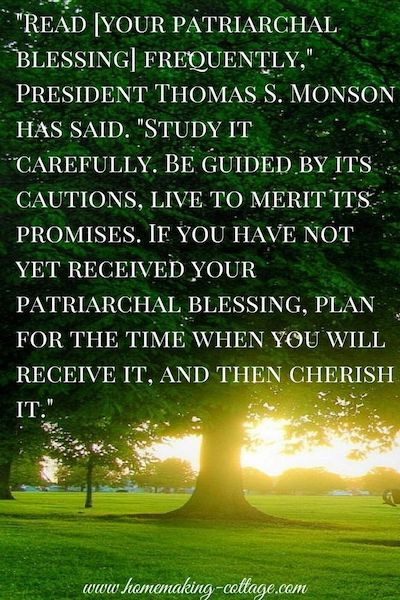 ---