Quotes on Joy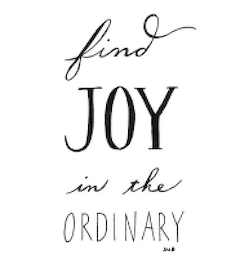 Return to Main Margie's Messages Home Page (Full List of Topics)
---
Be Cheerful in All You Do
---
"Without Christ, there can be no fullness of joy."
-President Ezra Taft Benson-
---
"Happiness is the soul's joy in the possession of the intangible."
-William George Jordan-
---
"Be cheerful in all that you do.  Live joyfully.  Live happily.  Live enthusiastically, knowing that God does not dwell in gloom and melancholy, but in light and love" 
Teachings of Ezra Taft Benson, p. 339
---
"Ironically, brothers and sisters, the natural man who is so very selfish in so many ordinary ways is strangely unselfish in that he reaches for too few of the things that bring real joy.   He settles for a mess of pottage instead of eternal joy."
Neal Maxwell, Fireside, 3/27/94
---
"One does not have to be an especially brilliant student of the likes and dislikes of the Diety to be confident that the Lord loves a cheerful man.  God somehow seems to put on this earth a sufficient number of joyful persons to keep the rest of us from drowning in our own tears." 
---
"One life can influence an entire community, just as a flower can fill a room with sweet perfume." 

---
"What are the one or two most important things I could do in this role this week that would have the greatest positive impact?"
Stephen R. Covey – Book:  First Things First, p. 149
---