Service

Return to Main Margie's Messages Home Page (Full List of Topics)
---
Top Resources (each leads to many more resources)
---
Church of Jesus Christ - Topic Page on Service
Church of Jesus Christ - All General Conference Talks on Service
Church of Jesus Christ - Scriptures on Service
Church of Jesus Christ - Service in the Topical Guide
Church of Jesus Christ - Service in the Guide to the Scriptures
Church of Jesus Christ - Magazine Articles on Service
Church of Jesus Christ - Videos on Service
Church of Jesus Christ - Images on Service
Church of Jesus Christ - Music that talks about Service
Church of Jesus Christ - Service in the Church News
Church of Jesus Christ - Lessons in Church Manuals about Service
Church of Jesus Christ - Service in the Church Handbook
Church of Jesus Christ - All Search Results on Service
---
General Resources
---
A Ride to Church - Stephen Baer
Conference of the Carpenter's Tools
"Get Out and Do It" - Mother Teresa
Giving the Rose (Service Lesson)
"Heaven and Hell - The Real Difference" - Ann Landers
James E. Faust shared a story in Conf. about failing test of helping people
"No Less Serviceable" - excerpt from BYU Fireside - Howard W. Hunter
Old Bob - President Monson Experience
---
Parables
---
---
Quotes
---
Quotes on Service with large printable PDF
---
General Conference
---
Bless in His Name - Henry B. Eyring - April 2021
Finding Joy through Loving Service - M. Russell Ballard
Five Loaves and Two Fishes - James E. Faust
Here to Serve a Righteous Cause - Carol F. McConkie - October 2015
I Believe in Angels - Carlos A. Godoy - October 2020
On Being Genuine - Dieter F. Uchtdorf - April 2015
Selfless Service - William R. Bradford
Serve - Carl B. Cook - October 2016
The Celestial Nature of Self-reliance - Marion G. Romney
The Joy of Unselfish Service - Cristina B. Franco - October 2018
The Second Great Commandment - Russell M. Nelson - October 2019
The Spirituality of Service - Derek Cuthbert
With One Accord - Reyna I. Aburto - April 2018
---
BYU Speeches
---
A Holier Approach to Ministering - Neil L. Andersen - April 10, 2018
A Noble Responsibility for Good - Julie L. Valentine - November 2, 2021
Angels Among Us - Brett Cook - July 31, 2020
Convenient Service - Sherri Patten Palmer - July 29, 2014
Enter to Learn; Go Forth to Serve - Kevin J. Worthen - August 16, 2018
Go About Doing Good - Jennifer Jones - July 6, 2021
"Go Forth to Serve" - Su Ge - April 21, 2016
How Will You Serve - Phoebe Romney Cook - August 14, 2014
Keeping Your Fingers on the PULSE of Service - Sondra Heaston - June 23, 2015
Lifelong Learning and Continuous Service - Terry R. Seamons - August 14, 2014
Living a Life of Service and Love: What Goes Around Comes Around - Kirt R. Saville - August 1, 2017
Pure Religion - Don R. Clarke - January 13, 2015
Service Soothes Suffering - Roger Adams - October 6, 2020
Shape Your Life Through Service to Others - Richard J. Maynes - September 19, 2017
Tenacious Faith and Selfless Service - W. Vincent Wilding - May 12, 2010
The Best Self-Help - Erin Bennion - February 2, 2021
Why Giving Matters - Arthur C. Brooks - February 24, 2009
---
Poems
---
"Brighten the Corner Where You Are"
Poem attributed to John Wesley
"Who does God's Work will get God's Pay"
---
BYU Speeches
---
"No Less Serviceable" - Howard W. Hunter
"Service - The Essence of True Religion" - Alexander B. Morrison
"The Weight of the World" - James D. Stice
---
Additional Articles
---
"Becoming Self-Reliant--Spiritually and Physically" - M. Russell Ballard
"Caught in a Casserole" - Ensign
Florence Nightingale - excerpt from a BYU Dev. - President Hinckley
"Fresh Baked Bread" (helping Monks in a Monastery) Church News
"It's Service, Not Status, That Counts" - Neal A. Maxwell - Ensign
"Increasing Our Compassionate Service" - Ensign
"Small Acts of Service" - Spencer W. Kimball - Ensign
"Sweet Service for Matthew" - Ensign
"The Celestial Nature of Self-Reliance" - Marion G. Romney - Ensign
---
Mormon Ads and New Era Posters
---
---
Youth
---
"How can I be more Christlike in my service to others?"
---
Lessons in Church Manuals
---
"Love and Service" - Priesthood Manual
---
FHE Lessons and Stories
---
"A Glass of Milk" (A Good deed never goes unrewarded)
Children's Story: "Sunshine Club" - Friend Magazine
FHE Object Lesson: "The Incredible Influence of You" - New Era
FHE: "Service" (DeseretBook/LDSLiving) - PDF
FHE: lesson on Service (DeseretBook/LDSLiving) - PDF
"The Other Side of the Wall" (All your good actions benefit others)
---
Library Books and Books on CD
---
"Are you a Bushel or a Candlestick?" - Eric D. Richards
---
Promises for Serving Others
---
You can read the promises in three ways. The links below access the promises in Docx and PDF format (you are welcome to download these for free), OR you can see each promise right on this page, below the links.
Promises for Serving Others (Word - Docx) - Printable
Promises for Serving Others (PDF) - Printable
---
Pics and Quotes
---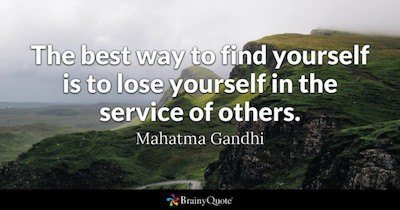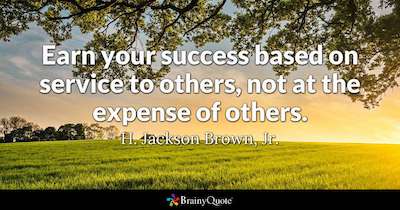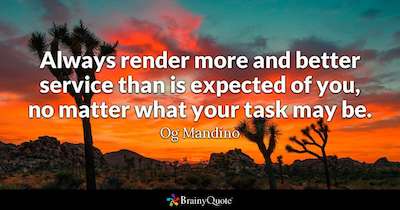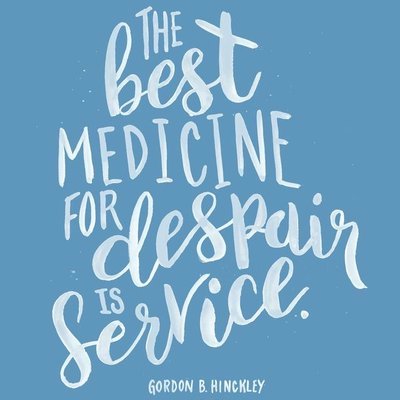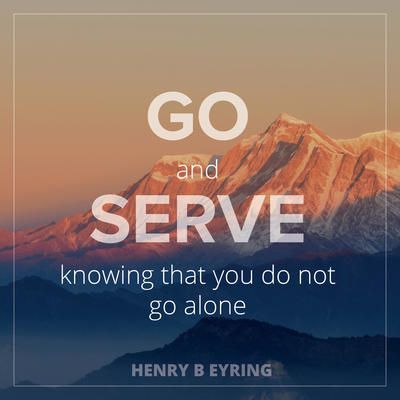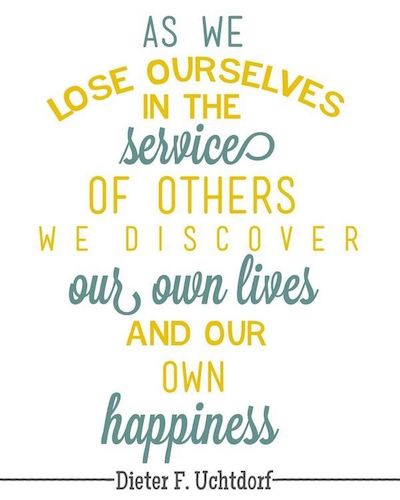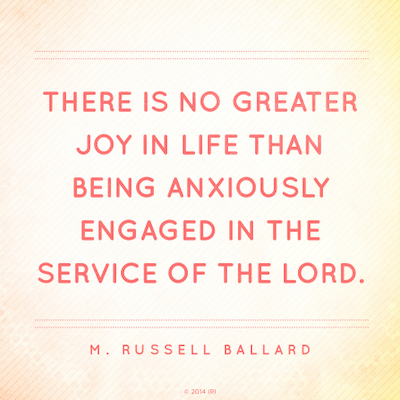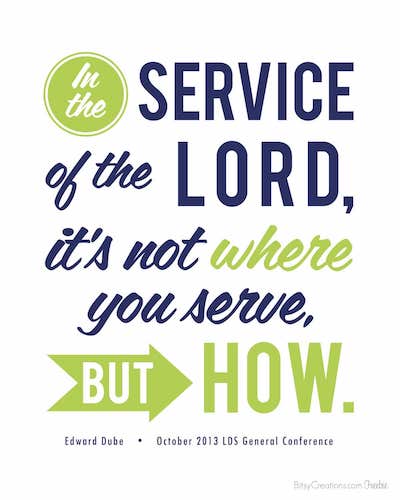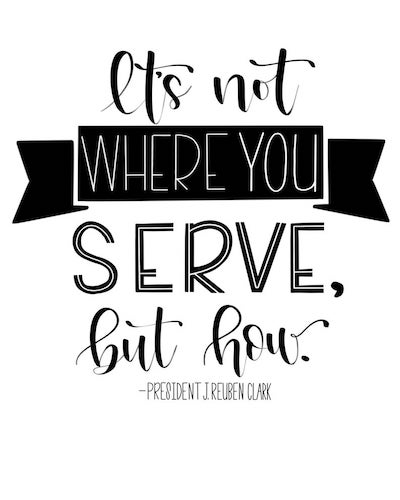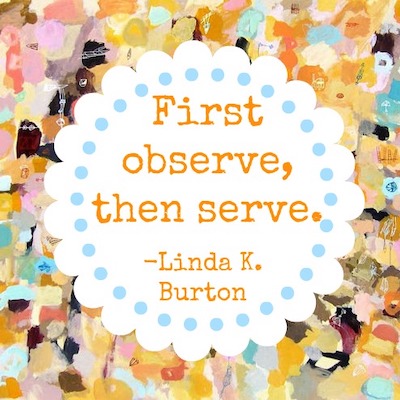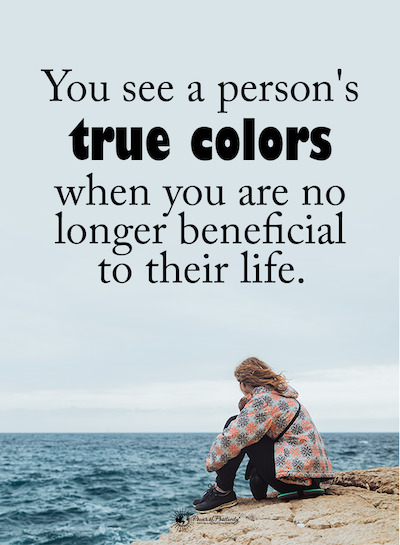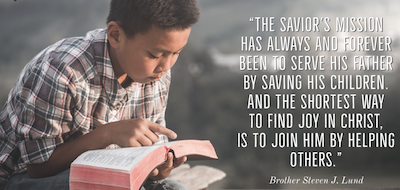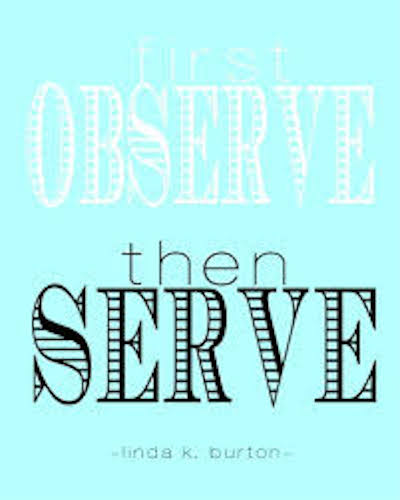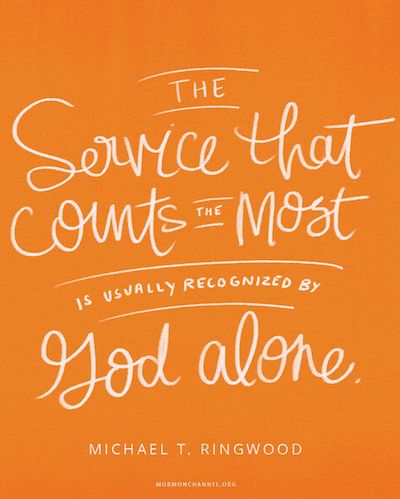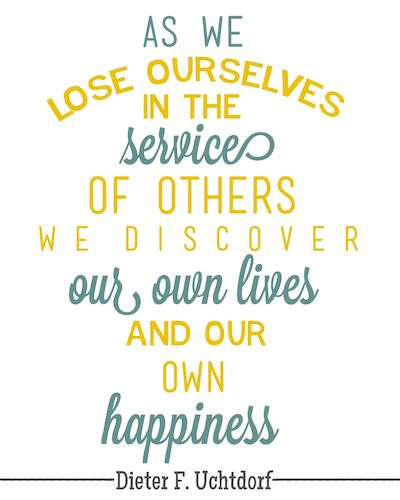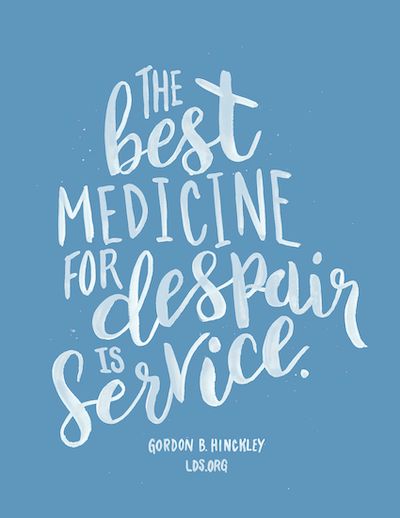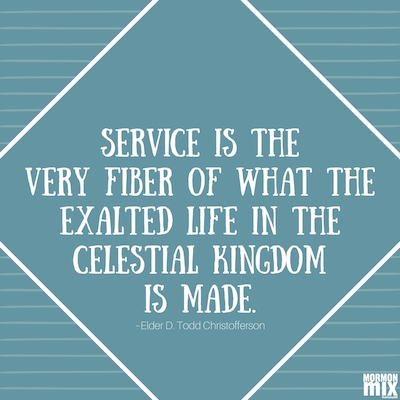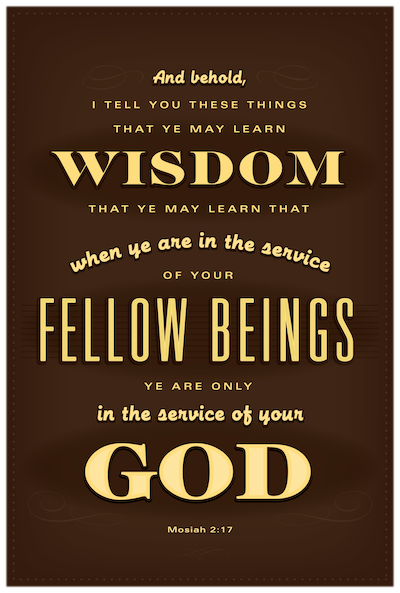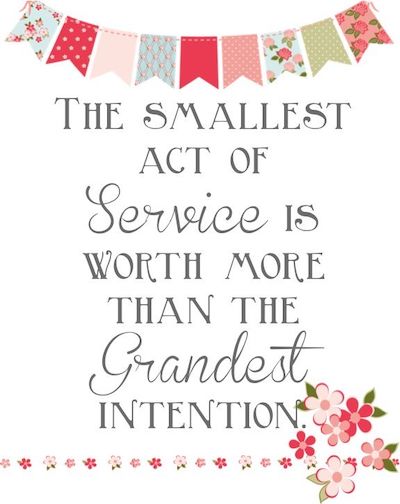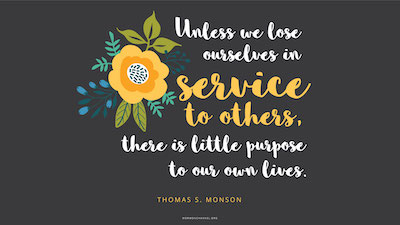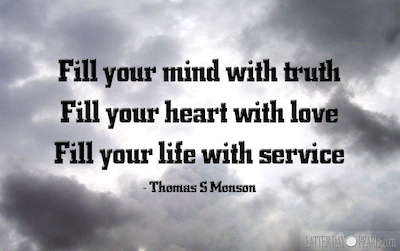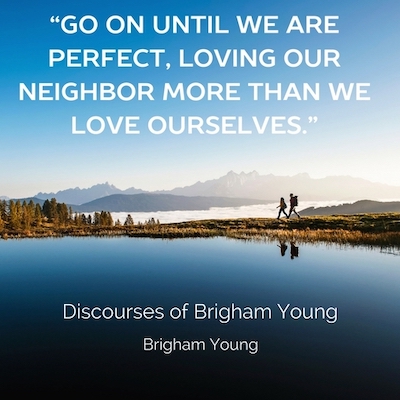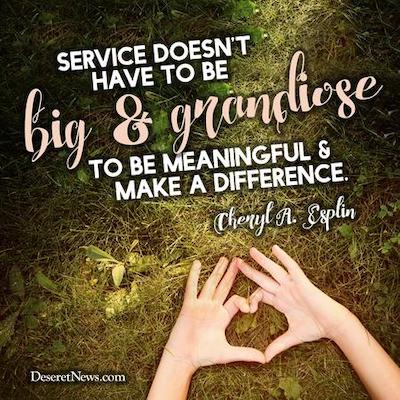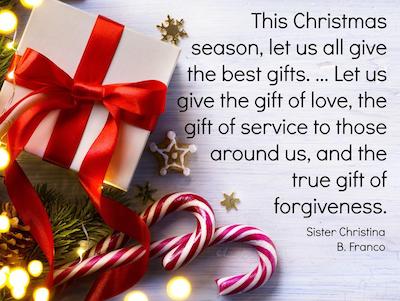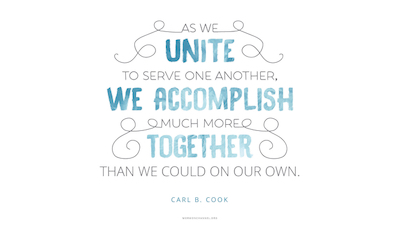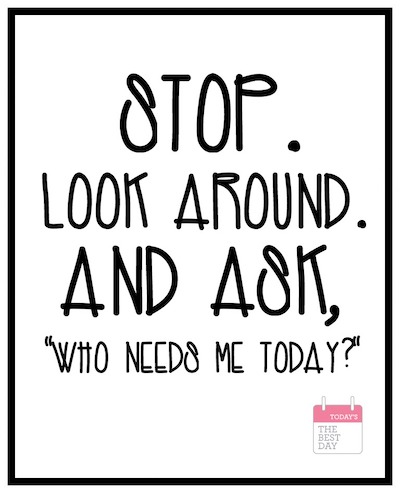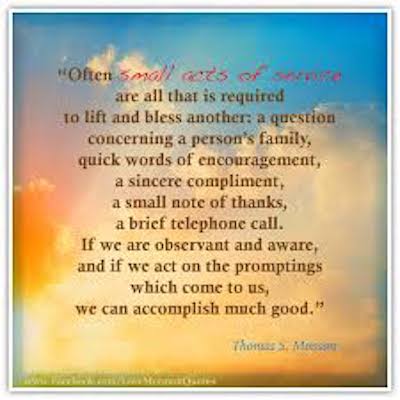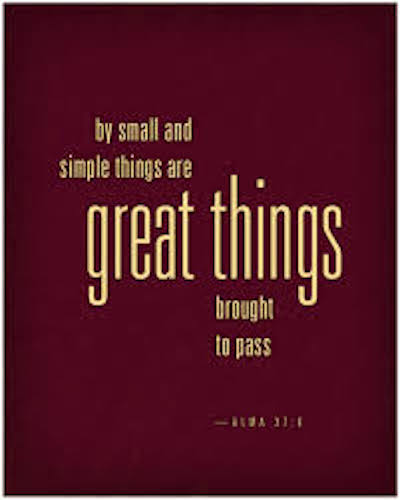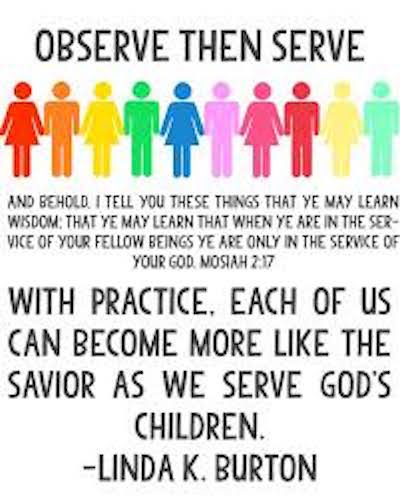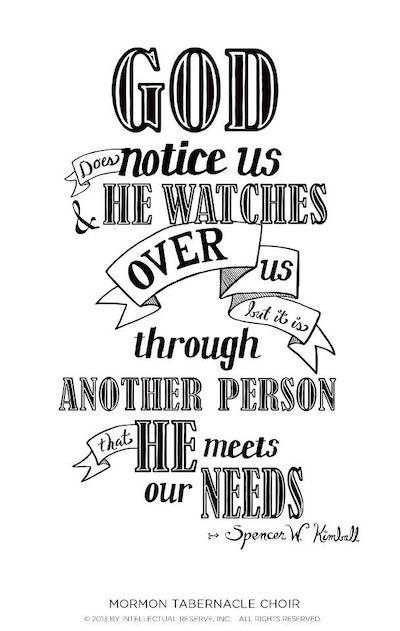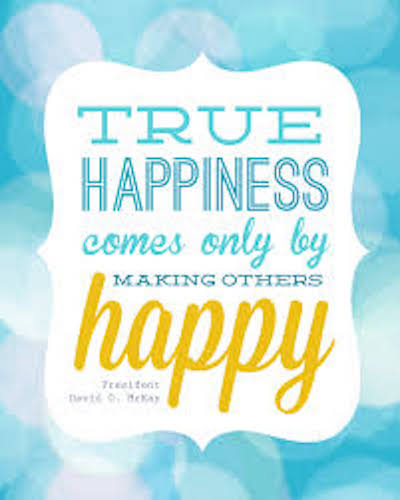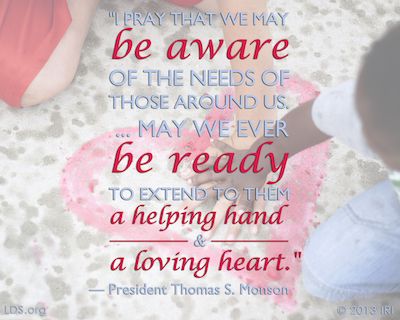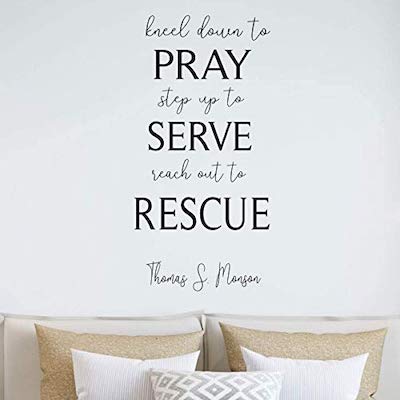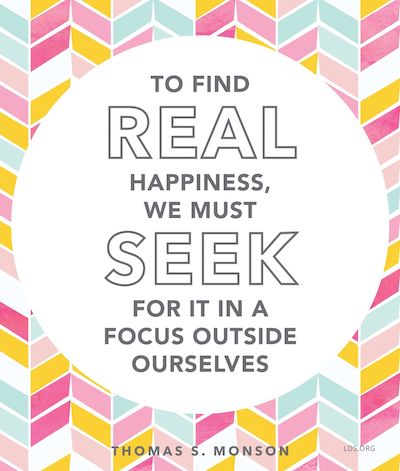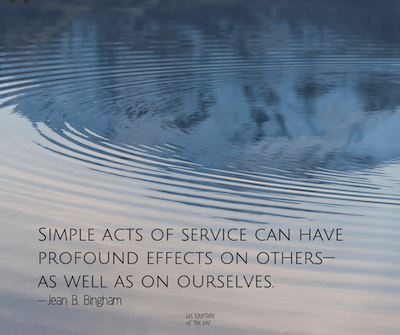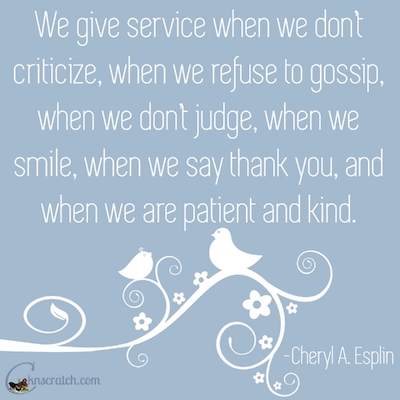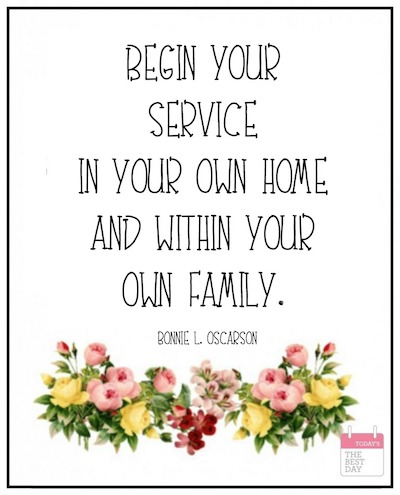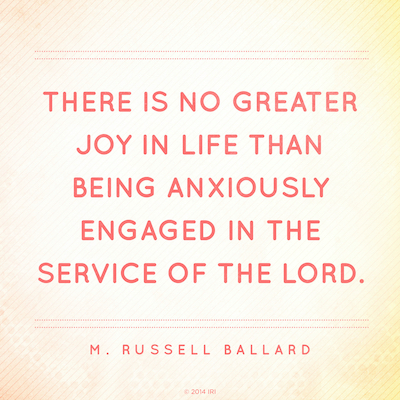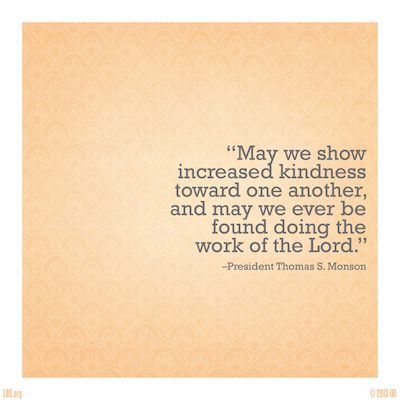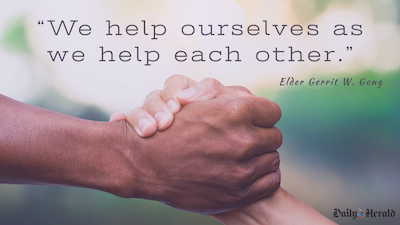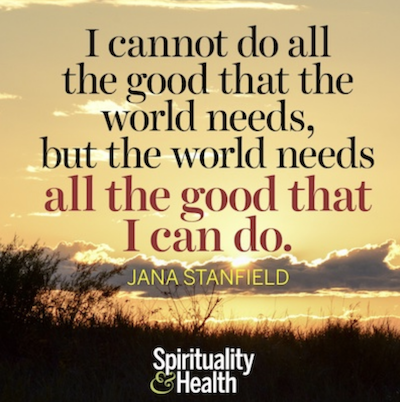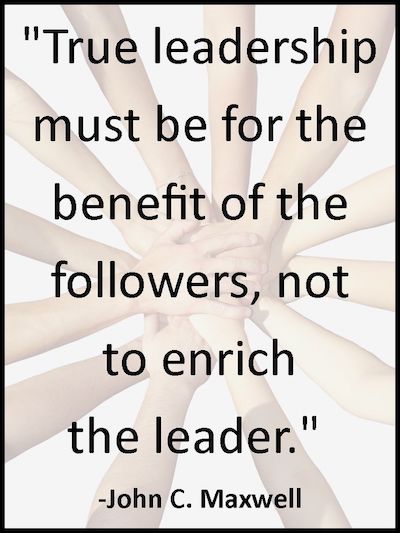 ---