Quotes on Success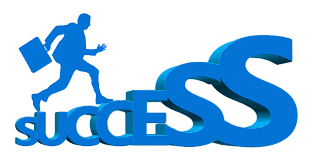 Return to Main Margie's Messages Home Page (Full List of Topics)
---
Success is Getting What You Want
---
"SUCCESS is getting what you want. HAPPINESS is wanting what you get."
-Carl Trumbell Hayden-
---
"Failure is an event, not a person."
---
"Failure itself can be a success if 3 questions are answered: 1. What happened? 2. What caused it? 3. What can I learn from this experience?
-H. Stephen Glenn, speaker and Youth Advocate-
---
"The key to success in any situation in life is exceeding another's expectations."
-Paul Timm, Book: 51 Ways to Save Your Job-
---
---
"We've learned to dress for success, to speak for success. Now we need to learn how to behave for success."
-Marjabelle Young Stewart-
---
"No other success can compensate for failure in the home."
-David O. McKay-
---
"Hang on the walls of your mind the memory of your successes. Take counsel of your strength, not your weakness. Think of the good jobs you have done. For whenever excellence is recounted, it is increased."
-Sterling W. Sill-
---
"Failure is only the opportunity to begin again more intelligently."
---
"The road to success is dotted with many tempting parking places."
---
"You can accomplish more in one hour with God than one lifetime without Him." 
(God's Little Devotional for Graduates, p. 134)
---
"No rules for success will work if you don't."
---
"Try not to become a man of success, but rather try to become a man of value."
Albert Einstein
---